Jellyfin: Jellyfin is a free and open-source multimedia application suite designed to organize, manage, and share digital media files to networked devices.
Ez dakit zergatik gertatzen zaidan baina nolabait bideoek kargatzeko denbora gehiegi behar dute.
Jatorrizko kalitatean nahi dut erreproduzitu, horrek esan nahi du ez dudala transcoding eta ffmpeg behar. Eta hala da, makinan htop eginda CPUa ondo dagoelako. Baina orduan zergatik gelditzen zait bideoa blokeatuta puntu batean? Hau normalean hasieratik zuzenean ikusten ez dudanean gertatzen da, erdiko puntu batera mugitzean.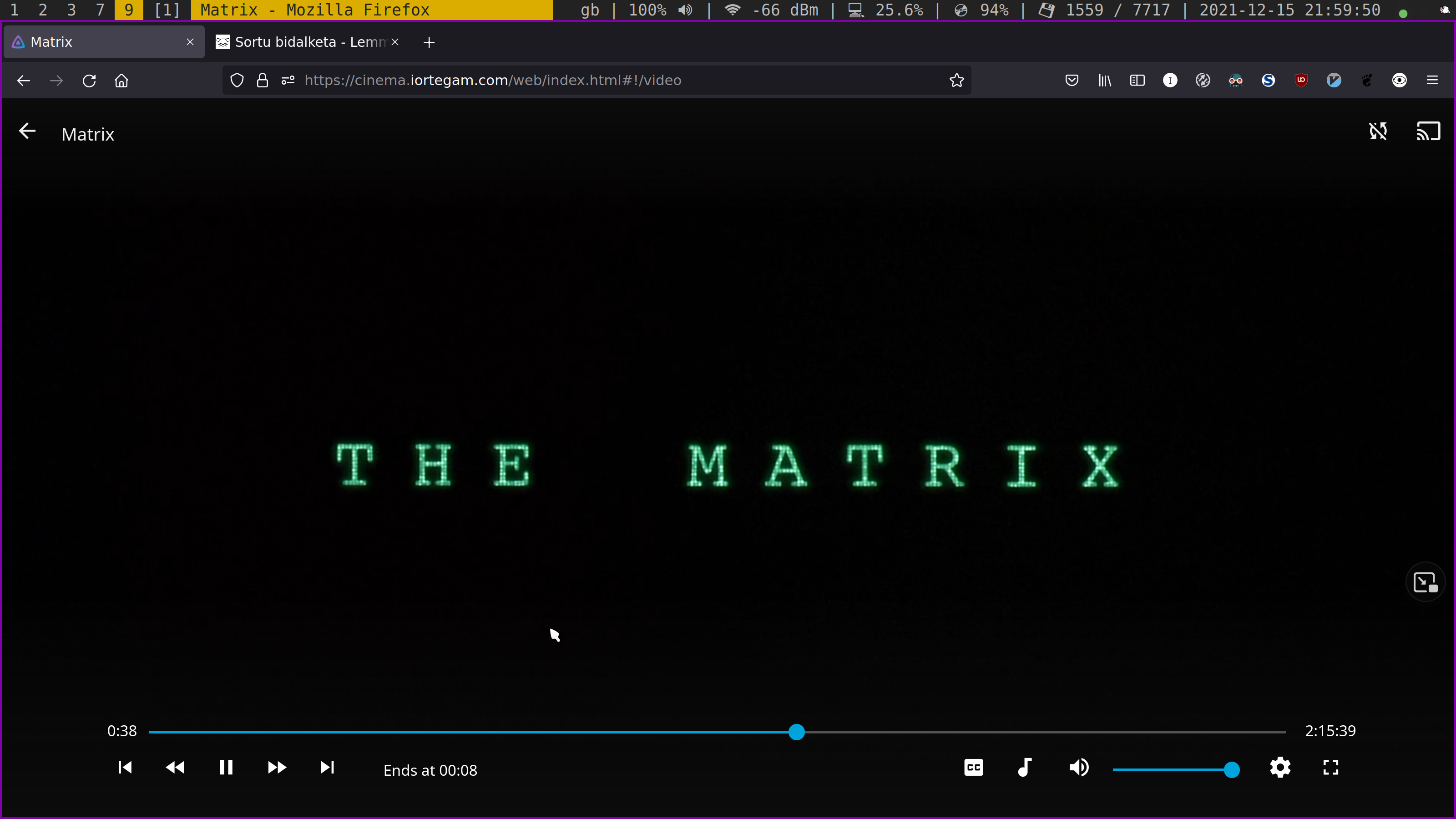 Baina ez dakit, lehen bazebilen eta orain bai… Oso arraroa.
Norbaitek Jellyfin erabiltzen badu…